Our Team
QRP International has achieved great success due in no small part to the dedication, knowledge and expertise of its staff. In any industry, the people behind a company are as important as the company itself. QRP International is blessed to have such energetic and customer-driven individuals.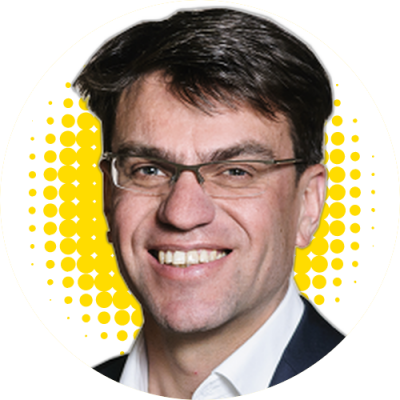 Jacobus Groot
Managing Director
Jacobus was born in the Netherlands in 1969. He studied Tourism in Breda and International Management at the University of Maastricht. After his graduation he started a career in Project Management in various telecommunications companies. Being passionate about international management he worked in Austria, Switzerland, Sweden, Germany , Cyprus, Qatar and Saudi Arabia. Through his various experiences he wanted to improve project management, facilitating change.
In 2003 he started his long time dream to have his own company and founded QRP International which quickly grew to a Pan – European leader in Project Management training and consultancy.
Jacobus loves travelling, speaks Dutch, English ,German, Italian and some French. Wine and good food are his passion which he enjoys in his home town Como in Italy. In his free time he bikes around lake Como and plays Football. Jacobus is married and has 3 children.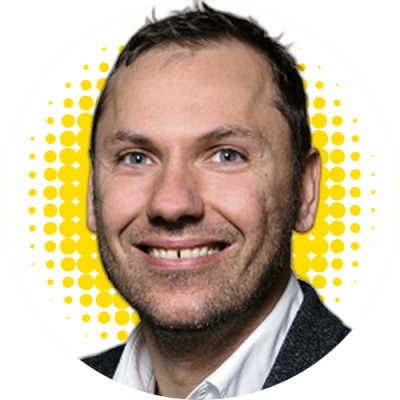 Michelangelo Carbone
Operation & Finance Manager
Freshly graduated into business administration at European School of Economics in Bari, Michelangelo joined QRP in July 2004 as an intern in charge of doing market research for the Italian market, the company was then made of 2 persons: Jacobus and He. QRP activities increased quickly at an international level and he soon became in charge of finance and operation, ensuring that business operations are efficient and effective, planning, scheduling and controlling all QRP services provided worldwide.
As QRP's senior team members, Michelangelo is a reference and a guide for the whole team, always ready to answer to our (numerous!) questions, with patience and great understanding. Michelangelo is also an expert problem solver. We haven't met a problem he can't untangle. A man of few words, when he does speak up, we all listen. But don't let him fool you. Just under the surface, Michelangelo harbors a wicked sense of humor.
Outside the office, as a father of two sons, Michelangelo keeps pretty busy with his family life and his passion for reading.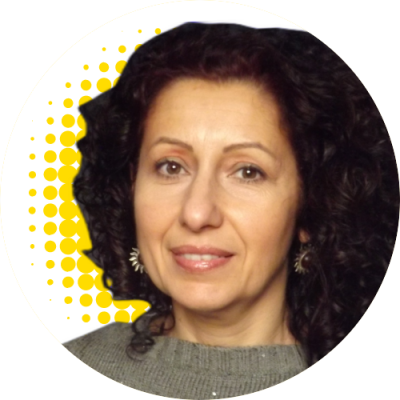 Maria Chindamo
Sales Executive Switzerland
Maria was born and raised in Switzerland, where she completed a technical-commercial study. Afterwards, she followed various specialist courses in the banking sector, where she gained many years of experience in the Swiss banking sector, initially as a consultant for credit and credit cards and later as a financial advisor.
She moved to Como, the city and landscape that she has always particularly appreciated in 2004 to rejoin her family. In 2013 she took on a new independent professional challenge as a free-lancer as a German language teacher. She started at QRP on 01.01.2020 where he is a sales executive in the Swiss market. She started at QRP on 01.01.2020 where he works as a sales executive in the Swiss market. In her spare time, Maria is a very active person.
She loves trekking in nature, as well as various gymnastics and yoga practices.