Black Friday: 30% discount on our E-learning packages!
From the 14th to the 27th November 2022 we offer you a 30% discount on all our E-learning courses!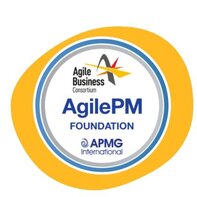 Have a look at our E-learning offer and choose between:
E-learning packages
Languages available
Price
ITIL Foundation
English
French
German
455 CHF Instead of 650 CHF
AgilePM Foundation
English
French
455 CHF Instead of 650 CHF
PRINCE2 Foundation
English
French
455 CHF Instead of 650 CHF
PRINCE2 Practitioner
English
French
455 CHF Instead of 650 CHF
PRINCE2 Combi
English
French
840 CHF Instead of 1200 CHF
NEW! PRINCE2 Agile Foundation
English
455 CHF Instead of 650 CHF
6 good reasons to choose the E-Learning platform
Explanatory videos Our experts have cooked up a series of clear and interactive videos to teach you the method, help you pass your exam(s), and apply it to your projects.
Interactive readings The interactive readings further explain some key concepts. You can use these readings if you are interested in learning more about the recommended actions when applying the method.
Mock exam questions In each lesson you will find a number of multiple choice questions to simulate the real exam experience.
6 months access minimum Take the time you need: You will have access to the online learning platform for 6 to 10 months (depending on the online course). Within these months you can set your own schedule and divide the course as you like.
MemoTrainer QRP uses the MemoTrainer™ system designed to challenge learners by selective repetition and smart exercises to activate knowledge and stimulate long term memory.
Tutor support Our elearning solution is based on an easy structure and meant to be self explanatory. Even so, every participant is unique and to make sure that you feel confident with every next step of your study approach you can contact your tutor if you have any questions about the lessons you just covered.
The offer is valid from the 14th to the 27th of November and is limited to 3 E-learning packages per company.
Do you have further questions? Contact us or visit our page!