QRP International launches PeopleCert DevOps qualifications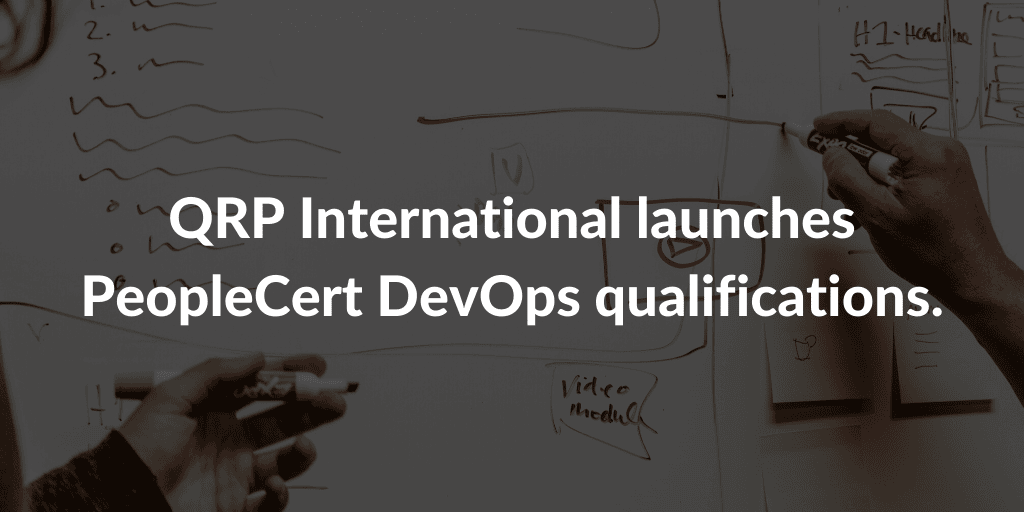 QRP International is proud to announce the launch of new PeopleCert DevOps qualifications.
PeopleCert DevOps
DevOps (a clipped compound of "development" and "operations") is a software development approach to work that combines software development (Dev) with information technology operations (Ops).
The goal of DevOps is to shorten the systems development life cycle while delivering software releases frequently, in close alignment with business objectives in a faster, better, and cost-efficient way.
DevOps qualifications are offered by PeopleCert: these new hands-on qualifications are designed around those organisations using well-established IT Service Management practices to provide them with guidance on the ideal processes, tools and culture integration with DevOps.
PeopleCert DevOps qualifications levels
The Peoplecert DevOps qualification scheme currently consists of three distinct certifications:
PeopleCert DevOps Fundamentals
Candidates gain practical guidance on how to deliver effective DevOps through 15 essential practices, especially about well-established ITSM frameworks.
PeopleCert DevOps Leadership
Candidates get guidance on how to lead the implementation of DevOps practices and how to achieve a cultural shift for better collaboration and communication.
PeopleCert DevOps Engineering
Candidates will gain practical guidance on automation tools use and how these tools support DevOps culture and practices. – Coming soon
Feel free to get in touch to have more info on the PeopleCert DevOps.