Why IT Certifications are important, especially for DevOps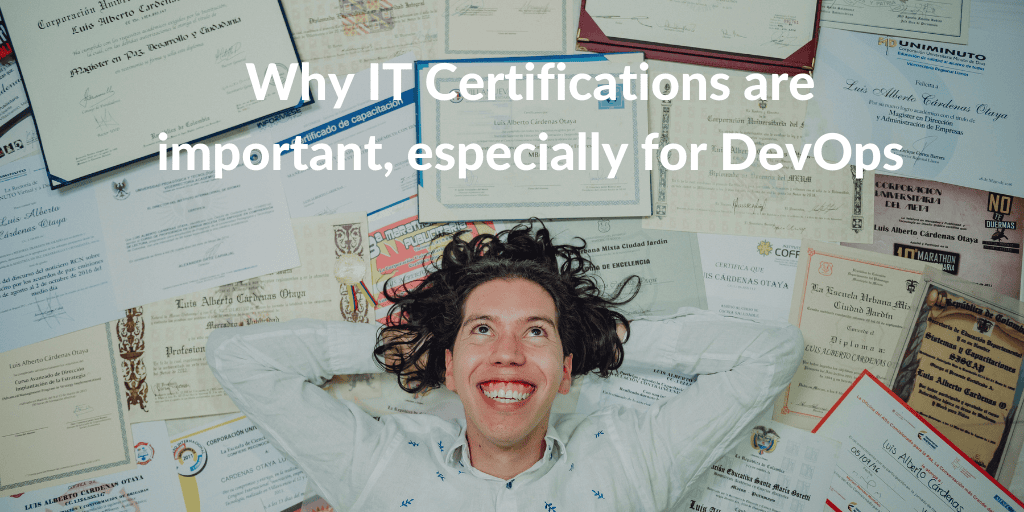 When it comes to DevOps, you will often hear people saying that certifications do not have any value.
"DevOps cannot be codified",
"it is more a philosophy than a framework"
and other similar explanations.
Jane Groll, the founder of the DevOps Institute, said:
"We test young children on their ability to spell, we test drivers on their ability to operate a vehicle, and we test university students until they prove they are worthy of a degree. Auto mechanics, hospital technicians, and insurance salespeople all get certified. Why is an IT certification any different?"
Holding a certification doesn't mean that you have a real-life experience.
Certification is proof that you demonstrated enough knowledge to be trusted with doing something.
In order to obtain a certification, you have to study the core principles of a method, framework, or philosophy.
And this demonstrates dedication and motivation to your professional development.
Especially in the IT sector, which is always evolving, having a certification is becoming more and more important.
Recruiters cannot know all the frameworks or development methodologies they have to deal with.
So they often rely on third parties – and certifications – to understand whether candidates are qualified or not.
IT professionals who have been in the industry for a long time can also benefit from certifications, because they can guarantee modern and up-to-date knowledge, without any gaps between their skills and the ones requested by the ever-changing IT sector.
DevOps Certifications
Continuous learning is one of the core principles of the DevOps philosophy.
In a DevOps environment, the principles and practices around DevOps must be taught and kept up to date. DevOps is a competence so if there is no resistance to training, why is there such a resistance to testing and certification?
DevOps certifications include general knowledge, tool-specific, and related processes and emerging practices.
The goal of the certification is to educate not to certify, to learn, and not to pass the test.
As Jane Groll declared:
"if the entire IT community became certified in DevOps practices and processes, we would have trained a capable workforce that has a shared mindset, can be cross-functional, understands the "rules of the road" and can continue their learning journey through practice and experience."
At a time such as this, when there is a recognized talent gap, upskilling programs are fundamentals and should be encouraged by organizations. Professionals need to continuously enhance their knowledge and their careers.
Of course, experience counts, but the experience is limited to the environment from which it was gained.
Certification is the way of proving professionals who have studied their craft enough to pass an exam.
Other important certifications for IT professionals
IT is one of the most dynamic sectors ever and keeping up with all updates, new skills, and emerging practices could really become a full-time job. What are the other important certifications for IT professionals?
ITIL
With the launch of ITIL4, the most widely accepted approach to IT management experienced an important update. ITIL 4 addresses the new processes and methods used in modern IT, such as DevOps, Agile, and Lean IT development.
ITIL focuses on the intersection of IT and the needs of the business and it's one of the 15 top-paying IT certifications. Find out more about ITIL.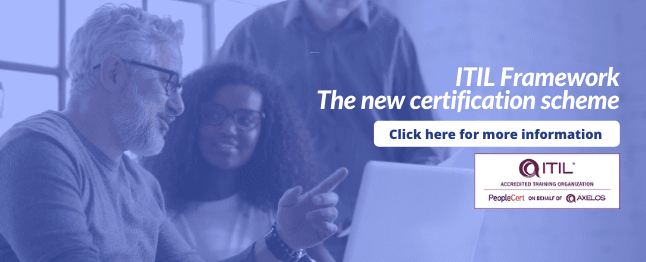 Google Certified Professional Cloud Architect
This certification is associated with the highest salaries in IT in the US. The certification demonstrates the ability to design, develop, and manage secure, scalable, and reliable cloud architecture. It's an important IT certification given that cloud skills are critical for any organization operating in the cloud.
PMP
PMP is a project management certification, probably the most important industry-recognized certification for project managers. It could make the difference when deciding on who to entrust with important organizational project initiatives.
PMP is the 5th top-paying certifications in IT according to the "2020 IT Skills and Salary Survey" by Global Knowledge. Read here to find out what PMP is all about.
Finally, it's not just the IT employees who can benefit from this kind of certification.
Developers and consultants can use certifications to establish trust between themselves and their clients.
Do you want to know which certification is the best fit for your needs? Contact us!
Sources: DevOps Institute, IT Certifications Are Important — Particularly for DevOps, by Jayne Groll
© 2020 DevOps Institute. All Rights Reserved.