What is HERMES? Interview with Serge Schiltz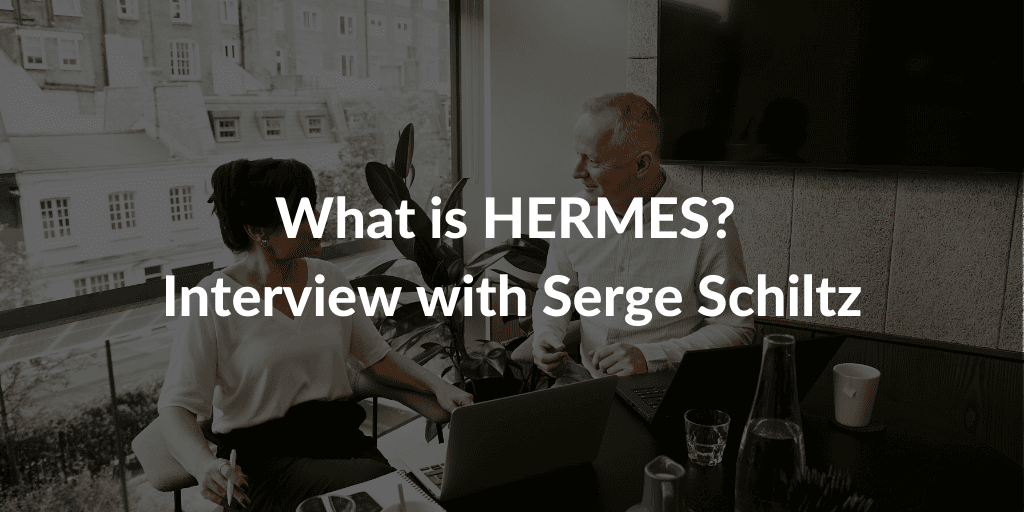 As an expert in process and project management in various sectors, Serge has extensive experience in Design of business processes and the implementation of change projects.
His focus has always been on the benefits-oriented implementation of concepts that support effective business management.
1. What is HERMES?
And why was this method developed for?
HERMES is a project management method reduced to the essentials and directly applicable. It was developed in the Federal Administration to ensure minimal but effective governance structures in projects.
2. What about HERMES 5?
The current version HERMES 5 is pleasingly straightforward and also modular. It does not claim to make specifications regarding the HOW of project management but is limited to the WHAT.
However, the method focuses on making work easier for project participants by providing role, task and result descriptions as well as document templates, and on the other hand, it increases the chances of success of projects by promoting strong governance.
3. Hermes Foundation and Advanced.
To whom are these levels addressed and why?
The HERMES Advanced certification is aimed at project managers, HERMES Foundation at all other project staff.
The goal of a HERMES Foundation training (and certification) is to get to know the elements of the method and their interaction. A project team member should get a solid understanding of his role and the other roles involved.
The HERMES Advanced certification is about deepening this knowledge so that the method can be applied in a beneficial way. This includes, in particular, the ability to assess how HERMES can be optimally adapted in a concrete project situation.
4. How does HERMES position itself on the Project Management market, taking into account other methods such as PRINCE2 and Agile PM?
HERMES is a very concrete, directly applicable method. However, as already mentioned, it deals exclusively with WHAT and not with HOW of project management. A HERMES training course is therefore not suitable for learning and developing general project management skills.
Instead, other project management methods and frameworks are less directly applicable, but they are much more complete and the training courses offered for them prepare more comprehensively for a project management task. I, therefore, recommend HERMES training and certification as a supplement to a PMI, IPMA or PRINCE2.
Methodologically, I see a certain "kinship" between HERMES and PRINCE2 and see a particular benefit in this combination. Agile PM or also PMI-ACP are further very useful training possibilities in the environment of agile software development.
5. What is the biggest problem/change you currently see in the project management community?
The classic and very justified claim to governance in projects is in at least apparent contradiction to the principles of agile project implementation, which is increasingly proving its worth, especially in software projects.
It is necessary to combine both.
From my point of view, it is a problem that many actors do not understand the meaning and goal of governance requirements and implement these requirements with much unnecessary effort in a purely "administrative" way.
At the same time, a lack of understanding of the agile approach is often misused as an "excuse" for hopeless project chaos.
I have noticed a great need for training in the area of a meaningful application of methods in many projects.
6. What are three things project managers should learn in the near future?
Agile project approach
Effective project controlling
Negotiation techniques
This last point may seem surprising, but a project manager must be able to negotiate with stakeholders what his team can offer to create the maximum possible benefit.
It is fatal if it simply accepts all requests and cannot deliver later.
Serge Schiltz completed his studies in mathematics and computer science with a doctorate in computer science. While working, he continued his education in business administration (MBA in Business Administration), project management, process management and service management (ITIL v4 Foundation).
processCentric GmbH was founded in 2015 by Serge.