How to use Mastery, Purpose and Autonomy to raise Change Engagement?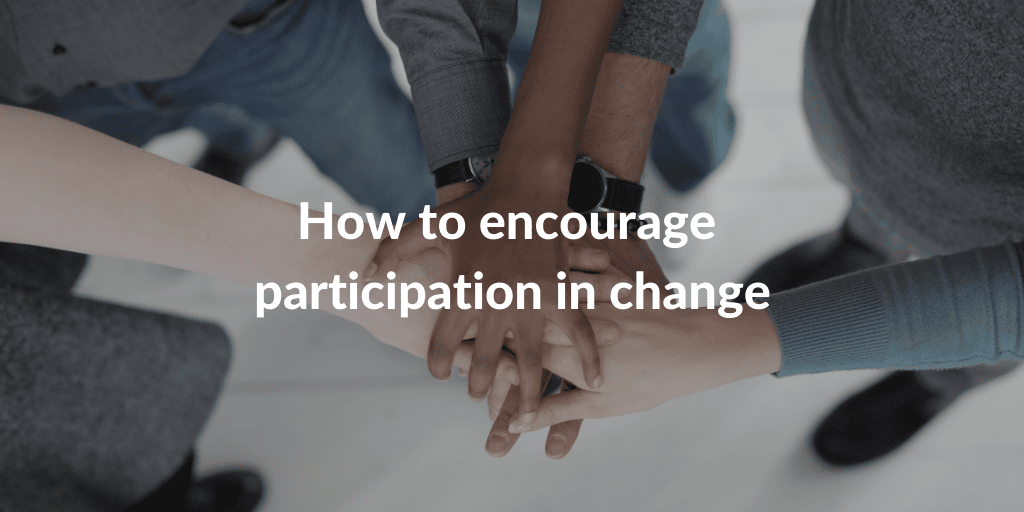 A high level of engagement of the people that need to change their way of working is essential in an organisational change for a clear return on all the effort and investment put into that change.
De Facto Standard Documents in many Change Methods
In a lot of change management methods, especially the more lifecycle- and process-focused ones, like MSP (5.) and Agile Change Management (1.), techniques are proposed to capture what needs to be changed, what the reason for the change is and how the change is linked to that reason.
These techniques usually focus on putting something on paper and typically result in one of these types of documents:
A vision
A short, high level, motivating description of a desired future state, which explains where we want to go and the reasons why, and is used for communication purposes.
A blueprint
A more detailed "to be" description of this desired future state, which can be a POTI blueprint, a Target Operating Model, a Business Model, 7S model, Copafith description etc., and is used to be compared with the current "as is" state, to identify what changes are needed in more detail.
Requirements
Descriptions in one form or another for outputs or 'deliverables' needed to be able to implement the change. This can be in the form of epics, user stories, functional requirements, product descriptions, etc.
A benefits map 
A model, map or visualization that explains the link between the end goal of the change, the more detailed changes and the outputs needed for that change. This can be a benefits map, a benefits dependency diagram, an objectives tree, a goal diagram, an Ishikawa diagram, etc.
Typical Uses of these documents: Governance, Quality, Control
A vision, blueprint, benefits map and requirements are often only used for governance reasons.
Approved requirements mean that we can start working on them.
An approved blueprint means management has agreed and given the go-ahead. However, this does not mean that they are motivating the people that must change the way they are working.
These documents, if prepared well, inherently raise the quality of preparations of a change initiative. A coherent blueprint guarantees that we have not forgotten anything, a good vision statement helps to communicate and creating a common understanding of the change.
Well-written requirements help in realizing the right outputs and well-defined benefits help in evaluating the success of a change. Still, for raising engagement in the change, technical quality alone does not suffice.
Monitoring and controlling progress are other important uses of these documents, but when used solely for that purpose, they might actually be countering our effort to raise engagement.
A vision and a benefits map should not be used only for governance, for raising the quality or for monitoring and control, but also for raising engagement.
Raising Change Engagement With a Vision and Benefits Map
For raising engagement with these documents, we must look at Dan Pink's 3 areas for increased performance and satisfaction, autonomy, mastery and purpose:
Autonomy — Our desire to be self-directed. It increases engagement over compliance.
Mastery — The urge to get better skills.
Purpose — The desire to do something that has meaning and is important. Businesses that only focus on profits without valuing purpose will end up with poor customer service and unhappy employees.
Clearly, a well-written vision statement gives purpose to the change as a whole. If a vision is understood well and defines a purpose that is shared by everyone involved, it contributes more to performance and satisfaction, and consequently to engagement.
Now, even though a vision gives purpose to the change as a whole, it does not explain automatically the purpose of more detailed change activities and outputs to the people involved, who are asked to make more than their usual effort.
This is of course where the blueprint and benefit map come in: they link the more detailed changes and outputs to be delivered to the higher purpose in the vision statement. Ultimately, if the people involved understand and share the vision statement, (their part in the) blueprint, the benefits map and the requirements, they will have a 'clear line of sight' from their personal change activities to the overall purpose of the change.
And that gives purpose to their personal activities as well.
Dan Pink's factor of mastery should be integrated too, in the documents mentioned. Especially benefits should be linked to personal factors of improvement. Well-defined benefits are SMART: Specific, Measurable, and Time-bound, and should at the same time be personally Attainable and personally Relevant; I would argue, even a bit challenging, ambitious and interesting.
Using KPI's or balanced scores as benefits measures that are linked to personal mastery, under the right conditions, will help raise performance, satisfaction and engagement in a change. It is important that to create the right conditions, Schein's learning anxiety needs addressing and a secure environment to be created, where people can feel safe, even if they cannot (immediately) attain their personal or their departments' benefits-objectives.
Last but not least, Dan Pink's autonomy indicates that empowering the people involved, not only in implementing the change but also in helping to define the change needed, requires an approach that is as participatory as possible when defining the vision, blueprint, benefits map and requirements.
The more people are involved in defining these documents and have a say in them, i.e. autonomy, the more they will feel purpose and mastery on a personal level.
Limitations
'To participate in… as much as possible' may sound vague. There are two situations I think are worth talking about that limit the participative approach:
Dan Pink's work on autonomy, mastery and purpose is especially relevant for people doing 'knowledge work'. He said that as soon as more than "rudimentary cognitive skills are required" (3), these three factors become more and more important in motivating people.
With people doing purely physical work the three factors are less relevant. In practice, however, knowledge work is becoming increasingly important in every sector of business, and so are Dan Pink's three factors for motivation.
Emergency change: "change or die" situations require speed and limit how participatory the change initiative can be. Of course, if an organization is in such a situation, the purpose of the change as a whole will be clearer as well. However, that does not mean that people understand how what is asked of them personally, is linked to this bigger purpose.
Especially if they are asked to suffer the (sometimes dire) consequences of an emergency change. Low engagement and lower return on investment of the change are the logical results, which is only one of the reasons why management should try to avoid such an emergency change.
Conclusion
To summarize, to raise engagement for non-emergency changes that involve rudimentary cognitive skills:
Ensure the purpose of the change as a whole is shared and understood, and also link the personal change activities to this purpose, using a clear vision statement and benefits map.
Ensure benefits are SMART, specific, measurable and timebound, surely, but also attainable, relevant and ambitious (enough) on a personal level; and create a safe environment.
Allow the people that have to change their way of working, to participate in the creation of the vision statement, blueprint, benefits map and requirements as much as possible.
Add purpose, mastery and autonomy to your vision and benefits map!
More information
If you are interested in managing change, how to prepare a vision, a blueprint benefits map or in the transformational change method MSP, visit our MSP and Change Management pages and learn how these courses can help you improve the management of change!
MSP® is a registered trademark of AXELOS Limited.
References
1. Franklin, M. (2014), Agile Change Management, Kogan Page Ltd, London, UK
2. Kotter, J.P. (2007), Leading Change, Why Transformation Efforts Fail, HBR, Jan. 2007, HBSPC, Brighton, USA
3. Pink, D., (2009), The Surprising Truth About What Motivates Us, Riverhead Books, New York, USA
4. Smith, R. et al (ed.), (2014), The Effective Change Manager's Handbook, Kogan Page Ltd, London, UK
5. Sowden, R. et al, Crown Copyright, (2011), Managing Successful Programmes, TSO, Norwich, UK
Niels has 20 years of experience in projects and programmes for organisational change. He has been involved in complete business change projects in challenging international environments. As a project manager, business analyst and in assurance roles Niels has worked in projects in finance, public sector, tourism and education.
He is a multilingual trainer for AgilePM, PRINCE2, MSP, MoP, P3O and PRINCE2 Agile and teaches in English, Dutch and Italian.