Challenges and opportunities in IT Program Management: interview with Younes Idrissi Kaitouni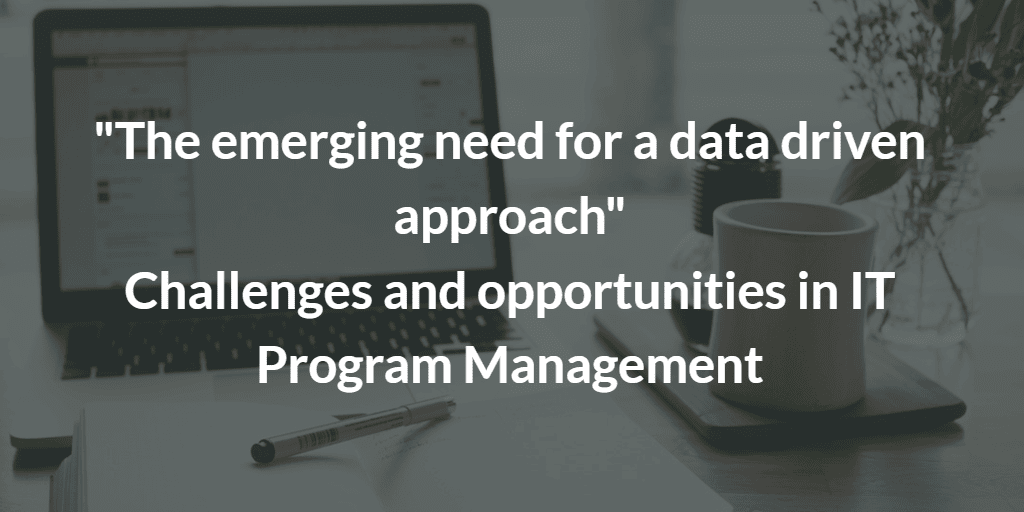 Every month an interview with a professional within the Service, Portfolio, Program, IT, Agile, Change or Project Management sector. This month we asked  Younes Idrissi Kaitouni to talk about his role and the current challenges that the IT sector is facing.
1. What's your current job title?
I am a Program Manager within IT Operations.
2. What do you do?
Currently, I'm leading a transversal change project inside IT & Telecom departments of Infrabel, the organization I work for, to adopt a new way of working for all planned interventions, preventive maintenance as well as new projects. To do this, we are adopting new tools and adapting our processes. Currently, we are moving from a series of tools to SAP PM. As an IT Program Manager, the main activities I deal with are the follow-up of projects within the program as well as activities related to the business continuity of the portfolio of applications I manage. The difference between an IT Program Manager and a non-IT Program Manager inside the railway sector is that non-IT Program Managers manage programs related to the rail infrastructure or train signalling. It's more "core business" for a railway.
3. How did you end up into a program management career?
I started my career as IT Consultant and had the opportunity to work for major projects across Europe. My technical skills and my multicultural background made the management to propose me to take the role of Project Manager for Europe. In parallel, I started my PMP® and ITIL certification and also an Executive Master in IT Management at Solvay Business School where I learned a lot about IT security and Audits
exploring new frameworks such as COBIT and CMMI and IT management techniques. I ended up in Program and Portfolio Management Career since 2009.
4. What's the biggest issue/change you see in your community at the moment?
The biggest issue/change at this moment is to adopt rapidly the new way of working while the teams are working with different technologies and also that the techniques are specific to each team. Also, using a data-driven approach can improve significantly our work and productivity. I think that the current approach is not enough data-driven at least for the field I work in and for the projects and programs I manage. That's why a unified tool (SAP PM) will bring the consolidation data and will improve the one truth approach in the overall organization.
5. What are three things you've told yourself that you would like to learn in the next future to develop you as a professional?
I would like to improve my soft skills to conduct the change, for example, negotiation skills. The second thing is to participate more in conferences related to mobility and related innovations. The last thing is to stay updated about tools and techniques to coach and manage my teams with the rise of data-driven and all innovations around.