NEW DevOps Leader Courses from September 2019
The number of organizations which are using DevOps is increasing. The DevOps Leader course is a unique experience for professionals willing to take a transformational leadership approach and make an impact within their organization. QRP International will organize DevOps Leader courses in the second half of the year.
Why DevOps Leadership?
Today's organizations face a never-ending stream of internal and external forces that provide both opportunities and threats. The ability to adapt and innovate rapidly in this environment has become a core organizational competency.
Successful DevOps adoption leads to the changes in systems development processes, technology, and culture that enable the organizational agility required to gain a competitive advantage.
Leading people through a cultural transformation requires new skills, innovative thinking, and transformational leadership. Furthermore, the choice of leadership style has a direct influence on how members of the organization respond to the significant changes.
However, organizational change initiatives have high failure. Bad planning, inadequate communications, unrealistic expectations, resistance to change, lack of preparation for change, low employee participation are among the main reasons why this occurs.
The solution to these problems is how leaders act, how leaders engage others can significantly and positively influence employee response to change. Indeed, DevOps Leader has a great influence on the commitment of the followers to support organizational change. Personalized support, coaching, and encouragement: a DevOps Leader can be the added value the company needs to achieve a higher level of coordination and performance.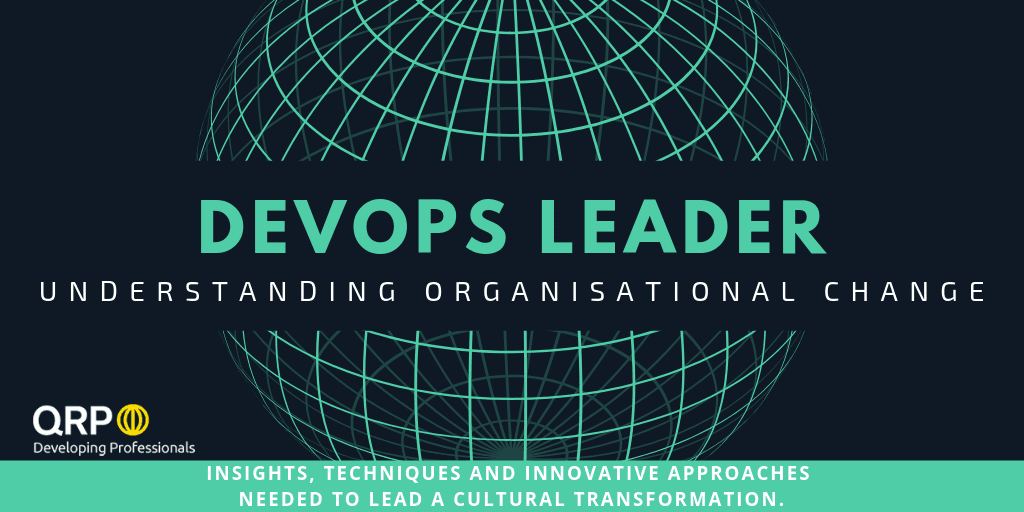 Why DevOps Leadership Courses?
Now an essential fact on DevOps Leadership should be considered: the behaviors of transformational leadership can be learned. Organizations can take proven measures to increase the probability of success for DevOps by investing in training, coaching and mentoring programs so that professionals can grow in their transformational leadership competence.
Transformational leadership has been identified as a success factor for many DevOps adopters, personalized on many levels. Any organization has to develop the ability to think disruptively and to apply new approaches to get senior management endorsement.
DevOps Leader course and associated certification focus on providing you transformational leadership skills.
And remember: whatever you're a practitioner, a manager or part of a senior team, transformational leadership occurs at a different level: DevOps.
While traditional leadership courses are about communication, collaboration and classical model, DevOps Leader Course focuses very specifically on leading DevOps users for creating a digital transformation through the application to new techniques and frameworks that have been proven by enterprises and experts of the fields.
DevOps Leader Training & Certification
DevOps Leader is a 3 days classroom based course that highlights the human dynamics of cultural change and equips participants with practices, methods, and tools to engage people across the DevOps spectrum through the use of real-life scenarios and case studies.
QRP International organizes accredited DevOps Leader courses all over Europe.
Booking now one of our courses and become the DevOps Leader your company needs!
| LEVEL | DURATION | LANGUAGE | DATE | CITY | AMOUNT |
| --- | --- | --- | --- | --- | --- |
| DevOps – Leader | 3 Days | French | 11-12-13 November 2019 | Geneva | 2 290 CHF |
| DevOps – Leader | 3 Days | German | 11-12-13 November 2019 | Zurich | 2 290 CHF |
| DevOps – Leader | 3 Days | English | 11-12-13 November 2019 | Zurich | 2 290 CHF |