PeopleCert DevOps Fundamentals Exam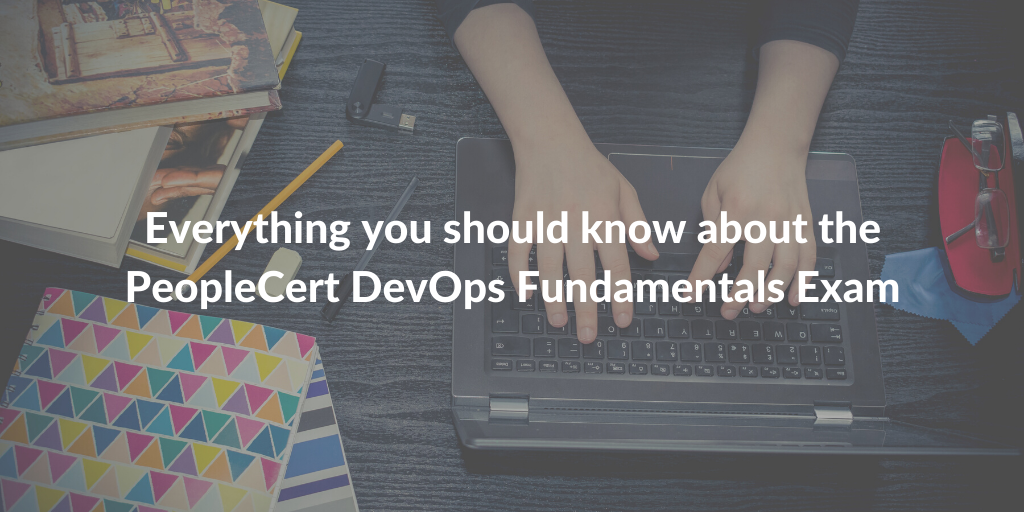 The DevOps Fundamentals qualification is a professional qualification and strongly connected to the Agile methodology. This qualification provides you with an understanding of the DevOps Fundamentals.
There are no mandatory requirements for the DevOps Fundamentals certification process, however, work experience in IT is recommended.
Examination Target
Management, operations, developers & QA and testing professionals.
IT professionals working within, or about to enter, an Agile Service Design environment.
Different IT professionals; IT development, IT operations or IT service management.
Individuals that require an understanding of DevOps.
PeopleCert DevOps Fundamentals Exam Format
The PeopleCert DevOps Fundamentals exam look like this:
Language: English
Duration: 60 minutes, 75 for non-native speakers
Materials: none, this is a closed book exam
Questions: 40
Type of questions: multiple choice
Provisional pass mark: 70% or higher (28 questions correct)
Exam format: Online or on paper
Certificate format: Online, paper upon request
The PeopleCert DevOps Fundamentals exam requires Bloom's 1&2 level of thinking.
This means that it is required to remember and recall the materials (level 1) and comprehend the actual meaning (level 2). The exam is made up out of 40% level 1 questions and 60% level 2 questions.
PeopleCert DevOps Fundamentals Exam Questions examples
The PeopleCert DevOps Fundamentals exam questions are all multiple choice. The DevOps Fundamentals exam includes different multiple choice question type: list, missing word, negative and true/false.
Example 'standard' OTQ:
Which of the following statements BEST describes Knowledge according to the DIKW Model?
A. Statement W
B. Statement X
C. Statement Y
D. Statement Z
Example 'list' OTQ:
Consider the following statements:
1. Organizational structures encourage a silo mentality and discourage collaboration
2. Local optimization creates process and integration challenges
3. Simple processes result in waste
4. The reduction in the use of public cloud-based delivery options
Which two of the above are examples of an IT value delivery problem that DevOps seeks to address?
1. 1 and 3 only
2. 2 and 4 only
3. 1 and 2 only
4. 3 and 4
NOTE: Two of the list items are correct. List style questions are never negative.
Example 'missing word' OTQ
Identify the missing word(s) in the following sentence:
[?] are the three layers of the full stack of DevOps.
a) a, b, c
b) d, e, f
c) g, h, i
d) j, k, l
Example 'negative' standard OTQ:
Which of the following options describes or characterizes what DevOps is NOT?
a) Option K
b) Option L
c) Option M
d) Option N
NOTE: Negative questions are only used, as an exception, where part of the learning outcome is to know that something is not done or should not occur.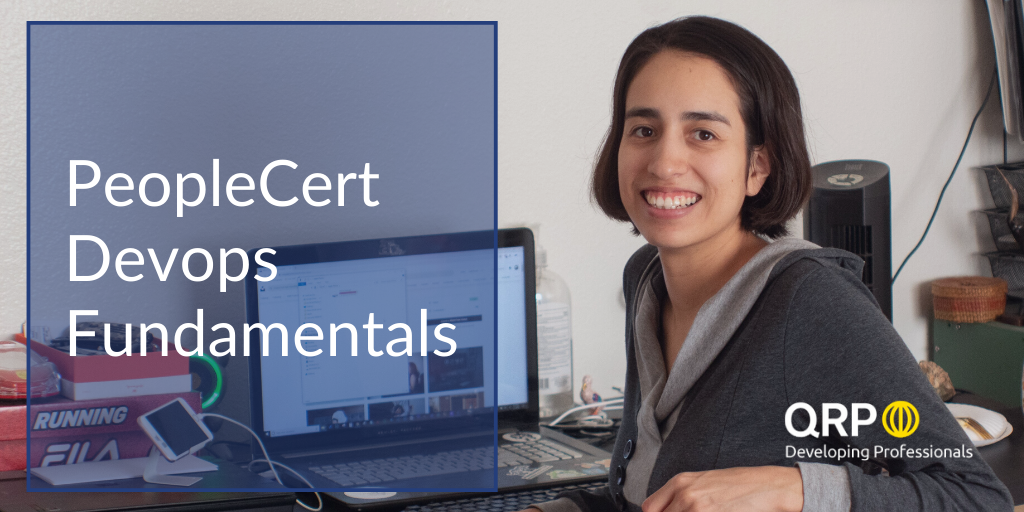 PeopleCert DevOps Fundamentals Objectives
The DevOps Fundamentals certificate is aimed at anyone who wishes to become an active member of a DevOps environment. It will provide its certification holders with a fundamental level of knowledge and will certify that they have a solid understanding of DevOps using a variety of tools.
The learning objectives are:
History and need of DevOps
Key concepts DevOps and their explanation
The business value of DevOps
DevOps culture, transformational leadership and DevOps structure and teaming
15 Essential DevOps practices
Basis knowledge on Agile PM and Scrum methodology
Key concepts of cloud technology and virtualization, automation for deployment pipeline and architecting for continuous delivery
PeopleCert DevOps Fundamentals Certificate
The validity of the DevOps Fundamentals certificate is lifelong; this certificate will never expire.
QRP International is a DevOps Accredited Training Organization (ATO) by PeopleCert on behalf of Axelos, is authorized to deliver DevOps Fundamentals courses and can prepare you for the examination leading to the DevOps Fundamentals certificate in Project Management.