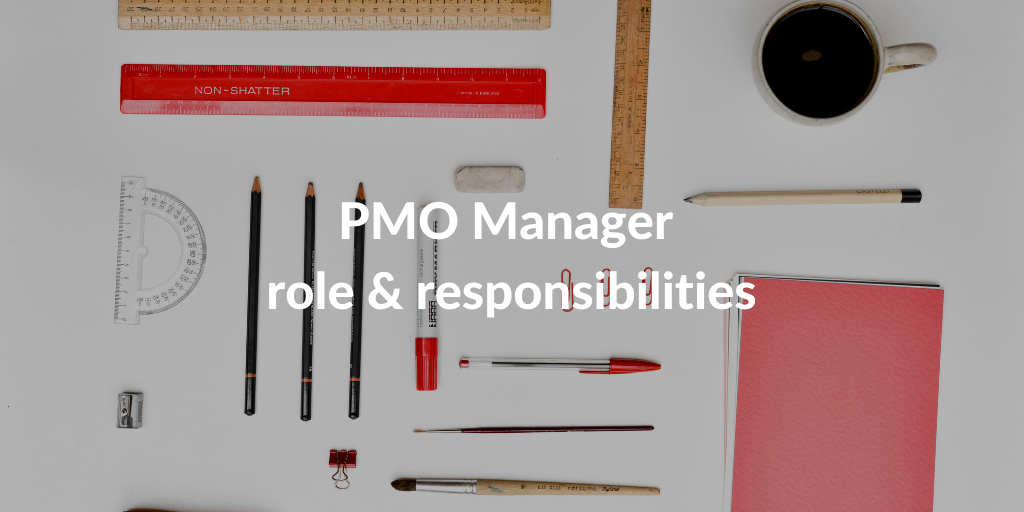 Companies looking for closer project tracking are opening PMO departments.
What exactly is this all about?
The PMO, which stands for Project/Programme/Portfolio Management Office, is the body of the organization that is responsible for all ongoing projects and programs. It can be seen as a central repository where organizations have oversight of all change initiatives and are able to co-ordinate them.
PMO ensures that business practices and operations are proceeding in the right way, on time, and on budget.
This is critical as organizations deliver value through projects and programs.
According to PMI's Pulse of the Profession report, companies that align their corporate PMO with business strategy not only have 38% more projects that meet goals than those that don't, but also 33% fewer projects that are considered failures.
PMO Roles
The PMO is essentially providing services to an organization, but what this actually entails can differ between organizations. It is a complex and ever-changing environment and roles and the context of projects and programs highly influence the PMO.
The PMO related roles are:
. PMO Manager, who has the daily responsibility of the PMO.
The Project Management Office Manager is to ensure that their company's standards are upheld and clearly defined throughout the entire process of each project's development and execution.
PMO Managers are responsible for overseeing the work of all project management office personnel, and thus must take ownership of the resulting quality of each project.
. PMO director is a senior level role and is most definitely concerned with taking ownership and accountability for change activities within a business. They are there to make sure an organization has everything in place for strategic initiatives to be delivered successfully. They are often focusing on creating the right environment with strong capability and capacity for delivery to succeed.
. PMO administrators help to keep all those things organized. These administrators control documents, facilitate communication between the project office and stakeholders, and collect data to meet reporting requirements.
. PMO Analysts hold a managerial position, but they work with employees from all levels who touch on the projects they are assigned to. As both analyst and manager, a successful PMO analyst is a talented multitasker.
. Coach, who is responsible for providing ad hoc assistance to individual project managers or project teams.
. Communication Specialist is the figure responsible for the communication plan and ensuring that all stakeholders receive timely communications regarding their projects.
. Methodologist is this figure is responsible for the methodological content chosen for project management processes. It manages the evolution of templates and best practices, as well as for instructions on their use.
and other PMO specialists.
The responsibilities of the PMO Manager
PMO managers perform a wide range of tasks, in order to successfully oversee all aspects of the project development process. If the organization does not have an existing PMO yet but is planning to install one, the PMO Manager will be the one to build and design the PMO.
The PMO Manager is also the one to appoint and/or recruit PMO resources based on the chosen PMO model.
Once the PMO is installed, daily essential responsibilities are:
Follow all ongoing projects and programs,
Responsible for all PMO personnel,
Overseeing project development,
Facilitate project planning,
Facilitate the governance process,
Facilitate the change control process,
Performing financial analysis,
Providing financial reports and budget outlines,
Modify processes and organize workstreams,
Ensure that documentation is correct and up to date,
Ensure team members uphold the organization's standards,
Collaborating with other department leaders,
Project and program documentation,
Mentor project managers.
The necessary skills for being/becoming a PMO Manager
The PMO Manager is responsible for a very key part of the organization as the PMO guides all ongoing projects and programs. Therefore, the PMO Manager has to be able to have a clear overview and comprehensive vision in line with the organization's vision.
At the same time, the PMO manager must be able to focus on details and technicalities and have great interpersonal skills as he/she will work closely with professionals at many different levels.
Often a PMO manager has at least the following set of core skills:
Problem-solving and pragmatic,
High level of organizational skills,
Great leadership,
Critical thinking and attention to detail,
Ability to perform under pressure,
Excellent verbal and written communication skills,
Exceptional stakeholder skills,
Financial knowledge and commercial outlook,
Wide knowledge of project and change management,
Extensive knowledge of the use of different tools.
Successful PMO Managers have the ability to focus on details and technicalities while simultaneously retaining a comprehensive vision of the big picture. They also work well under pressure, have great interpersonal skills, and can juggle several different projects and responsibilities with ease and composure.
In addition, a PMO manager can be asked to show his project management expertise by means of a PMP certification and/or a certification in Portfolio Management.