PMP – Contact hours and PDU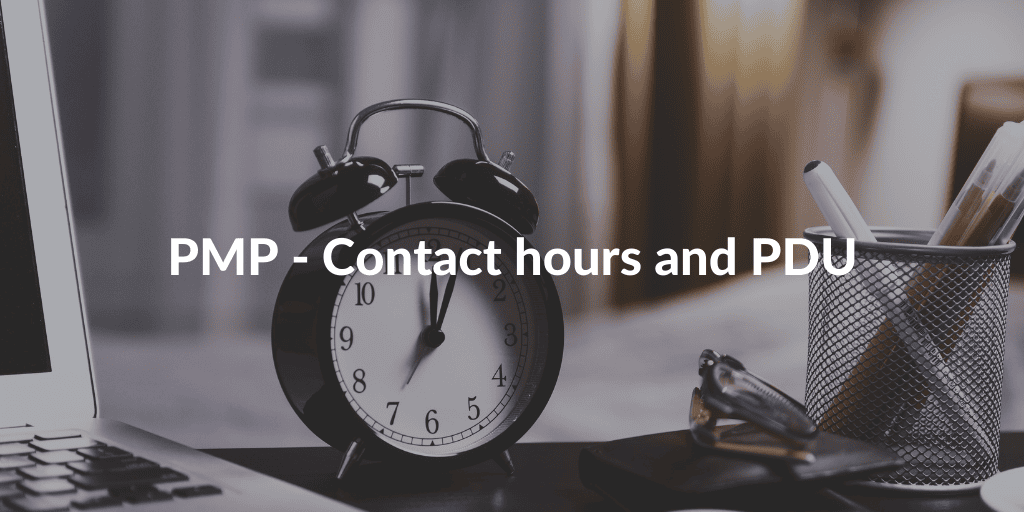 Closely related to PMI and the PMP certification are the so-called Contact Hours and PDUs (Professional Development Units). These two terms are important to become and remain PMP certified.
We tried to clarify any doubts about the terminology and its meaning within the certification scheme.
The first distinction to be clarified concerns the fact that the Contact Hours must be accumulated before obtaining the certification while the PDUs must be collected after, in order to maintain the certification.
PMP Contact Hours
PMI defines 'Contact Hours' as follows:
"One Contact Hour corresponds to 60 minutes of training received."
The Contact Hours are part of the prerequisites required to access the PMP certification exam.
PMI (the Project Management Institute) has established that in order to register for the PMP exam, all candidates must meet certain prerequisites.
One of these prerequisites is that the participant has followed (at least) 35 Contact Hours of training.
Only if provided by an Authorized Training Partner (ATP) the 35 Contact Hours are automatically approved by the PMI and guarantee access to the exam without revision.
PMP PDU
PDUs, Professional Development Units, are blocks of time of 1 hour that a PMP certified professional must spend on training, study, teaching or volunteering.
By accumulating 60 PDUs over three years, it is possible to maintain the PMP certification without having to repeat the training course and without having to take the exam again.
PDUs come in two types: 'Education PDUs' and 'Giving Back PDUs'. To maintain the PMP certification, a minimum of 35 Education PDUs and a maximum of 25 Giving Back PDUs must be collected.
This means that the certification can be renewed with 60 Education PDUs and 0 Giving Back PDUs while it is not possible to do the opposite (i.e. 0 Education PDUs and 60 Giving Back PDUs).
PDU Education
As the world of project, programme and portfolio management is in constant movement and evolution, it is important for the PMI that all certified PMP professionals are always up to date and work to keep up with market changes.
These PDUs can be acquired by following webinars, seminars, lectures or even by doing personal study.
As an ATP, all courses and webinars delivered by QRP guarantee automatic recognition of PDU points.
PDU Giving Back
These PDUs correspond to the time spent volunteering, teaching or working, always in the context of project management.
Collecting PDU Giving Back allows increasing knowledge and skills giving way to grow professionally.
While not required to maintain PMP certification, Giving Back PDUs are a great way to broaden your career options and enhance your role in the company.
PMI Talent Triangle and PDUs
The PMI Talent Triangle exposes the technical skills necessary for a Project Manager by dividing them into three main groups:
Technical Project Management.
Leadership.
Strategic and Business Management.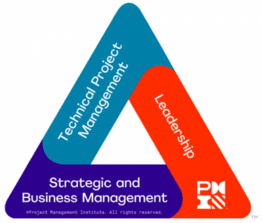 To maintain the PMP certification, it is obviously required to work also on the specific skills of the Talent Triangle: among the 35 minimum Education PDUs, the PMI requires in fact to collect at least 8 for each skill.
The scheme for acquiring the 60 PDUs necessary for maintaining the PMP certification is as follows:
As an Accredited Training Provider (ATP) all the courses provided by QRP International guarantee the automatic recognition of Contact Hours and PDU points. Find out more about our PMP Exam preparation training.
March 23th 2021, QRP hosts a PMP Panel discussion.
We will discuss the PMP certification with experts and zoom in on;
PMP & Agility, PMP implementation, the new PMBoK and Exam.
Register here: PMP Panel Discussion.
Note; you can gain 1 PDU!