PRINCE2 2017: Tailoring Chapter in FREE download!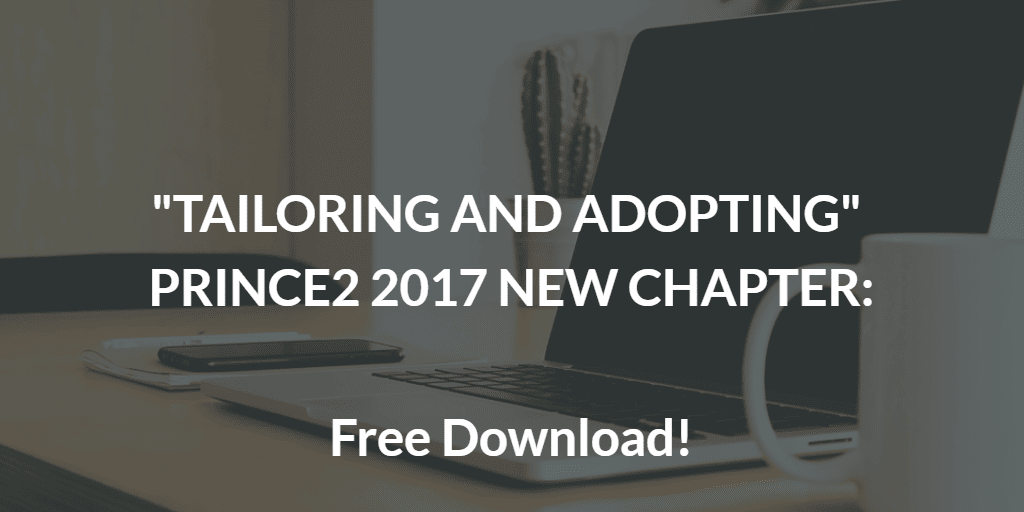 The new Managing Successful Projects with PRINCE2 official manual has just came out (on May 18th) and is now available to be ordered (follow this link to get our copy).
But Axelos decided to trigger your curiosity even more by allowing the FREE download of the "Content summary" of the 2017 version of the PRINCE2 manual and furthermore the download of the Chapter 4 "Tailoring and adopting PRINCE2", the NEW chapter that promises to make PRINCE2 even more scalable and flexible.
As stated in the chapter itself:
"The tailoring guidance provided in this manual is not exhaustive, as the application of PRINCE2 is limitless. This guidance is provided to illustrate things to consider ad some example tactics that can be applied".
CHAPTER 4: TAILORING AND ADOPTING PRINCE2
The fourth chapter of the official PRINCE2 2017 manual has the goal to show how to use the inherent flexibility of PRINCE2 to tailor it for any project and build an organizational PRINCE2-based project management method. This chapter includes situations that the project manager may encounter.
In fact, the chapter that is now available for download includes:
what you can and cannot tailor
who is responsible for tailoring and documenting
examples of different project environments
tailoring and embedding PRINCE2 in an organization
The chapter also contains specific lists of tips that refer to how to ensure that the tailoring of the methods actually adds value, and illustrates 5 common situation where to tailor PRINCE2:
PRINCE2 in simple projects
PRINCE2 in projects using an Agile approach
PRINCE2 in projects involving a commercial customer and supplier relationship
PRINCE2 in projects involving multiple owning organizations
PRINCE2 in projects within programmes
TO READ AND DOWNLOAD THE FULL CHAPTER: simply follow this link!