Project Management in the non-profit sector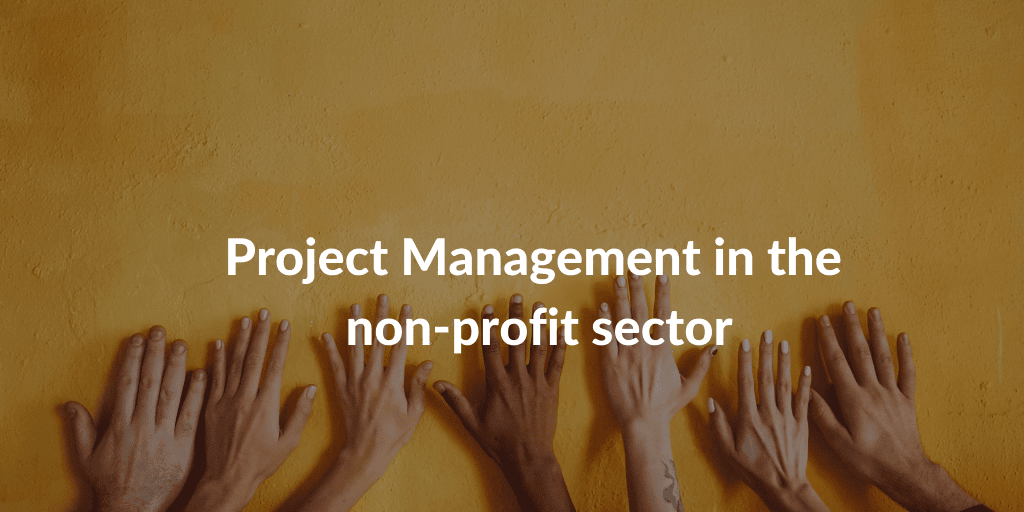 Marta Binaghi collaborates with various voluntary associations active both nationally and internationally.
She is the proud owner of a PRINCE2 Foundation certification.
What is your role and what do you do specifically?
I have been collaborating as a volunteer with the Kibarè Onlus association (http://www.kibareonlus.org/) since 2014. That year I participated in a mission in Burkina Faso during which I was able to meet the child I had been supporting remotely for some years.
I realized how many basic human rights are taken for granted in Italy, such as health and education, and how it is necessary to commit oneself so that they can truly become universal rights.
Our association is small, so volunteers must necessarily be versatile!
So far I have mainly dealt with the graphics but I have always helped with fundraising campaigns aimed mainly at making the association known locally.
What does Project Management look like in a non-profit organisation?
Do you have a particular use case that you would like to tell us about?
As mentioned, so far we have carried out different projects, we set up a nutritional centre and schools, one of which aimed at integrated education among able-bodied and disabled children. All these projects have been made available thanks to the donations of our supporters, private and companies, including QRP.
We always wanted to participate in some calls for non-profit organisations for international cooperation projects but, frankly, none of us had the necessary training to present a convincing application for funding.
Thanks to the PRINCE2 course given to us by QRP, we now have the skills to draw up a complete and solid project. This knowledge has enabled us not only to convince institutional investors to support the activity of Kibarè Onlus but also to help us to promptly and efficiently monitor the progress made. This gives us the capabilities to promptly manage the requests for change and the unexpected events that we inevitably have to face in a context as unstable and different from ours as that of Africa.
I think that in some way Project Management can represent the winning compromise between the monolithic conception that we have of the intervention from Italy and the day-to-day decision-making approach of our local partners in Burkina.
We have just started our new project, a kindergarten in a quarry on the outskirts of the capital Ouagadougou, where children can be cared for while the mothers are engaged in mining. I hope to be able to put into practice at least some of the guiding principles that I learned during the course and that I have already shared with the board of directors of Kibarè.
What are the biggest challenges for a Project Manager working in your industry?
I think that the greatest difficulty is bridging the distance (not only physical but above all cultural) between our country and the foreign country where we are intervening. Many procedural aspects are often taken for granted and some requests can certainly seem bizarre to local partners.
On the other hand, we underestimate the obstacles present in the area (lack of infrastructure, bureaucracy).
Finding the necessary documentation can be an odyssey and the resources (especially human) to successfully complete a project are scarcer than people think.
It has already happened, as an association, that we started an ambitious project and had to stop.
Not for lack of funding, but because we realized, fortunately in time, that the local partner could not properly manage the complexity of the intervention.
Returning therefore to the initial question, I could answer that the biggest challenge for a Project Manager active in international cooperation is to establish whether a project is feasible and to monitor that it remains so.
→ Download now: PRINCE2 2017 Project Initiation Document (PID)
What skills do you think are fundamental for a PM in the non-profit sector?
I believe that the Project Manager profile is multidisciplinary by nature; however, there are three skills that in my opinion are essential to be successful in managing a non-profit project: listening, team organization and courage.
Listening skills are crucial for anticipating risks and opportunities in the uncertain context in which non-profit organisations often operate. International cooperation connects different worlds such as Africa and Europe.
The geographical, but above all, cultural distance requires extreme attention to any signal from the stakeholders that allows preventing, and at least promptly resolve, accidents along the way. Non-profit organisations frequently operate with a hybrid organisation, which combines paid staff and volunteers.
While the paid staff usually have a clear role in the organisation, also the team organization of the volunteers is key. It is essential that the project manager values ​​the volunteers by assigning them clear responsibilities, albeit consistent with their availability of time and their interests.
I mentioned earlier the painful decision to shelve an ambitious project. In the changing context of the non-profit, the project manager must constantly monitor the expected benefits of the project and its probability of success.
The project manager must demonstrate the courage necessary to question the continuation of the project if the development of these indicators requires it.

Marta Binaghi
Marta Binaghi collaborates with various voluntary associations active both nationally and internationally. She is the proud owner of a PRINCE2 Foundation certification.