QRP International launches the Leading SAFe course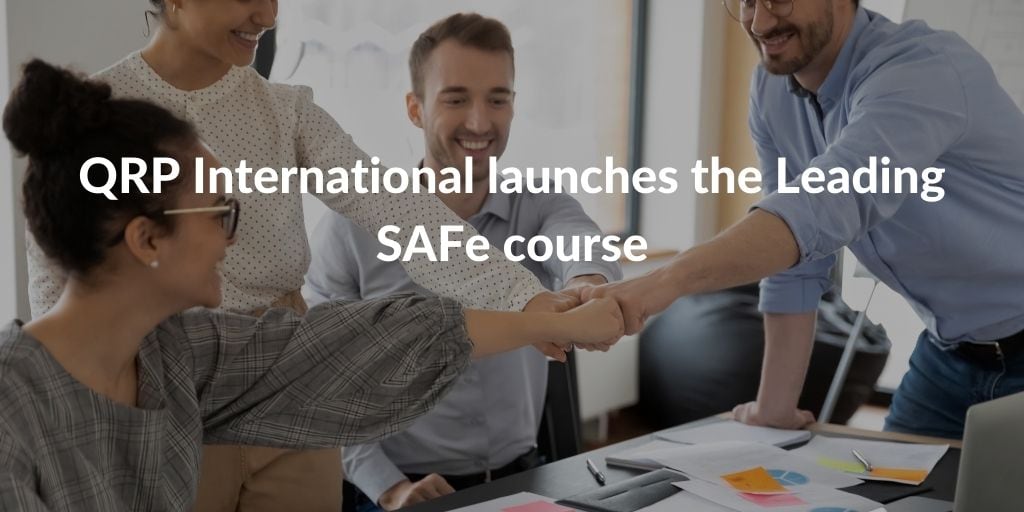 At a time of unprecedented change, organisations are challenged by an extraordinary pace of technological innovation.
Agile product delivery is needed, but is not enough anymore. Companies need business agility. This means that all departments need to use Lean and Agile practices to continually and proactively deliver innovative business solutions in a fast and efficient way.
SAFe®, an enterprise framework for scaling agile, has the guidance to help organisations get there. It is an agility framework at scale, which means that instead of having an agile team it will imply an agile transformation for the complete organisation.
Leading SAFe
QRP International is now a Scaled Agile Bronze Transformation Partner. We offer the Leading SAFe training, which prepares for the SAFe 5 Agilist certification.

The Leading SAFe course enables attendees to lead a Lean-Agile enterprise successfully into the adoption of the Scaled Agile Framework (SAFe). After an introduction to SAFe, the training provides the best practises and methods to drive your Lean-Agile transformation.
Thanks to SAFe 5.0, your organisation can become the Agile business it needs to be and win in the digital age.
Why could SAFe be the best choice for you?
If you want to become a lean-agile leader, SAFe could be the best solution for you. The framework is well suited to complex projects with many teams involved. Some of the benefits of the framework:
It guarantees the technical agility of teams
It makes it easier to drive and support organisational change
It leverages the benefits of Agile, Scrum, Lean, DevOps and Kanban
It can support you in managing your projects with a higher degree of agility, thus providing stakeholders with faster feedback
The SAFe certification is recognized worldwide
Want to know more? Visit our page: SAFe certification
For any further questions you can contact us directly here: switzerland@qrpinternational.com