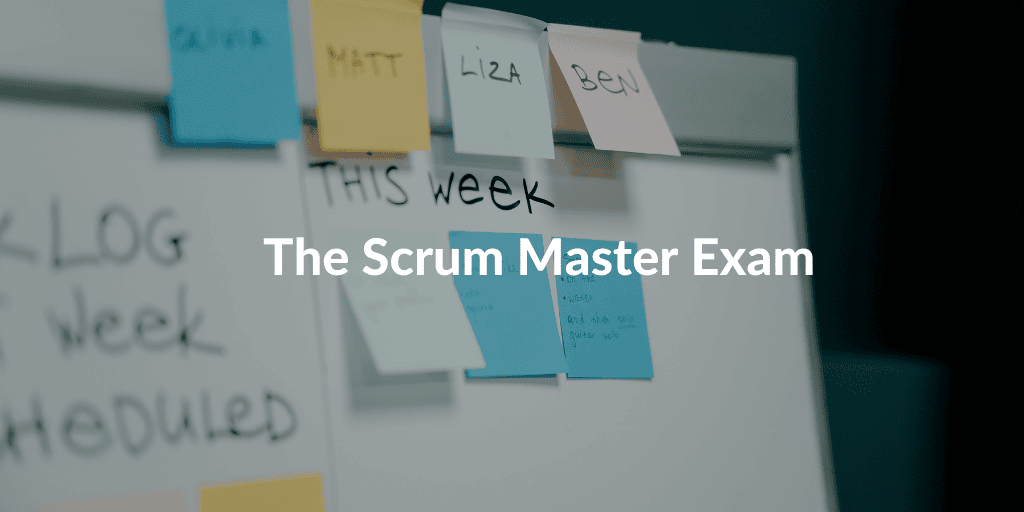 The ABC Scrum Master course is aimed at anyone who wishes to get sufficient knowledge and understanding of Agile Principles and the Scrum Guide to start helping teams and organisations adopt Scrum.
The ABC Scrum Master exam is a closed-book examination and is intended to address the knowledge and skills that demonstrate proficiency in knowledge and understanding of the Scrum Framework.
Let's dive into the characteristics of the exam!
Examination Target
Anyone involved in product & solution development using the Scrum framework
Scrum Masters, managers and Scrum team members
Aspiring Scrum Masters
Solution Developers & Testers
Team Leaders
Process Owners & Managers
Individuals involved in product delivery using the Scrum framework
Exam Format
Language: German, English, French
Duration: 40 minutes (50 for non-native speakers)
Materials: No materials
Closed book exam
Questions: 50
All 50 questions are Objective Test Questions (OTQs)
Pass Mark: 34 marks or above
Level of Thinking: Bloom's levels 1 & 2
Exam Format: Online or Paper
Certificate Format: Online
The online certificate is usually included in the exam fee, you could ask for a paper certificate from the Exam institute after your exam.
Exam Sample Questions for ABC Scrum Master Exam
There are a number of different test styles used within the exam.
All test styles are based on the selection of the correct answer from a choice of 4 options.
The test styles are Standard, Negative, Missing Word, Select (list), Select (evaluation).
Example 'standard' OTQ
Which is a Scrum Event?
a) Q
b) R
c) P
d) S
Example 'negative' standard OTQ
Which is NOT a Scrum Value?
a) Q
b) R
c) P
d) S
Example 'missing word' OTQ
Identify the missing words in the following definition of Scrum.
Scrum is a framework within which [ ? ], while productively and creatively delivering products of
the highest possible value.
a) Action Q
b) Action R
c) Action P
d) Action S
Example 'select (list)' OTQ
How should a Scrum Master serve an Organization?
1. It does Q
2. It does R
3. It does P
4. It does S
a) 1, 2, 3
b) 1, 2, 4
c) 1, 3, 4
d) 2, 3, 4
Example 'select (valuation)' OTQ
Which of the following statements about the use of Scrum are true?
1. It does Q and R
2. It does P
a) Only 1 is true
b) Only 2 is true
c) Both 1 and 2 are true
d) Neither 1 or 2 is true
→ Read now: What is a Scrum Master? Role and Responsibilities
ABC SCRUM Master Objectives
The objective of the examination is to enable you to demonstrate an understanding of the
Scrum Master Concepts (or Rules), Roles, Events and Artefacts.
The learning objectives for ABC Scrum Master are:
Gain a deep understanding of the Scrum Framework – the theory, practices, roles, rules and values – as defined in The Scrum Guide.
Understand – in detail – the role of Scrum Master and how the role interacts with different members of the Scrum Team and other stakeholders.
Master the Scrum principles to better understand their application when returning to the workplace.
Understand how to construct an effective development team with an appropriate mix of skills and experience.
Know how to act as a servant-leader for the Scrum Team, promoting and enabling self-organization to create high-value products.
Learn how to facilitate Scrum Events and remove impediments to the Scrum Team's progress.
Help Scrum Product Owners shape and refine product backlogs to guide early and incremental delivery of valuable products.
Drive adoption of the Scrum framework for more effective product and solution development, working with stakeholders and other Scrum Masters to improve its effectiveness.
ABC SCRUM Master Certificate
The validity of the ABC Scrum Master certificate is a lifetime.
This certificate will never expire.
QRP International is a Scrum Master Accredited Training Organisation (ATO) by APMG, is authorized to deliver ABC Scrum Master courses and can prepare you for the examination leading to the ABC Scrum Master Certification.