Future of Project Management: upcoming trends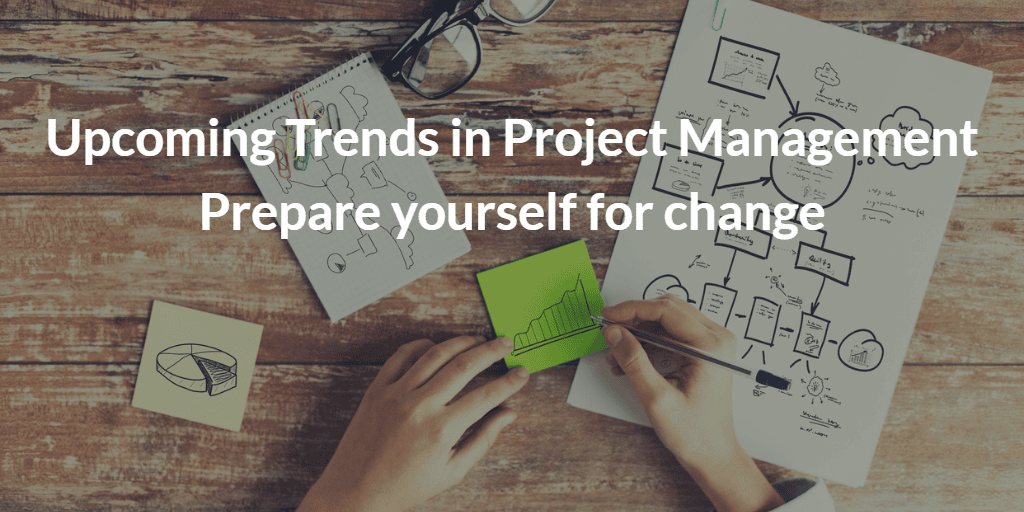 Project Manager: perspectives and impact on project management
We live in a fast-paced environment where everything is pervaded by a constant transformation and change is the only common value.
The number of organizations that are using Project Management methodologies is increasing together with the spreading of tools and methods developed to help project managers and their teams to accomplish successfully their projects.
We have tried to identify the key trends in Project Management and their impact on the profession of the Project Manager, Programme and Portfolio Manager (PPM).
Project Management in 2027
Across the globe, there's a widening gap between employers' need for skilled Project Management workers and the availability of professionals to fill those roles. As opportunities are growing, much of the available talent is
reaching retirement age.
These factors are creating an extraordinarily positive jobs outlook for skilled project professionals. By 2027, employers will need 87.7 million individuals working in Project Management-oriented roles. Meanwhile, the shortage of qualified talent poses a notable risk for organizations that rely on that talent to implement strategic initiatives, drive change and deliver innovation.
The global economy has become more project-oriented, as the practice of Project Management expands within industries that were traditionally less project-oriented, such as health care, publishing and professional services.
Opportunities also arise as organizations increasingly rely on technologies and the projects needed to support
them. And organizations are connecting the dots between strategy and action, working to assure that Project
benefits are truly delivered as expected.
In these scenarios, the role of the project manager is pivotal!
Having a strategic vision is pivotal
Project Managers are experiencing the need of having a strategic vision and this need will increase more and more. This means PMs will still need to deliver on time, on budget, within scope, but they will need to acquire that strategic vision which is essential for the full realization of the project and of the expected outcomes.
As emerged from the reports:
"Project managers recognize that organizations will demand greater strategic vision and business awareness and as such will need to develop broader strategic skills to fulfil this need."
Differently from the past, nowadays PMs are involved in the planning of the overall Project Strategy and they take directly part to all the Project Stages.
The trend for the next years is that the strategic involvement will increase significantly and it will lead to a higher level of responsibility for the whole project: Project Managers will be responsible for the identification of the Project to keep an eye on the overall organization objectives.
Projects considered not strategic will be abandoned for the ones that serve the organization objectives the most.
"90% of project managers agree that they need a much stronger strategic vision that aligns with the goals of the business."
Consequently, Project Managers have to enlarge their skills in order to include strategic and commercial competencies such as commercial analysis, change management, and people management.
Change Management as an asset
Change Management and Project Management will become more and more a basic business skill: every aspect of our roles can be considered in terms of project managing and delivering.
"Project Management will be used widely by individuals across the whole organization and will be seen as a valuable business skill. This democratization of Project Management will only enhance the value of Project Managers, setting them apart as professionals as they evolve their roles to be more strategic and affect change within the business."
Acquisition of Agile Methodologies
Past years have been characterized by the trend towards the adoption of Agile Methodology and this trend will increase during the next years. Agile methodologies are recognized to fit the most the ever-changing business environment of the modern era and this has an impact also on Project Management.
"89% of project managers agree on the need of having more creativity and flexibility in Project Management".
Working agile allows Project Managers to satisfy organization needs, needs which are in constant evolution and requires flexible, efficient and fast answers to the project execution. Real-time information is getting more and more important with the consequence of making business scheduling redundant.
Working Agile allows a continuous improvement on the product/service also after the launch. This means that the initial version doesn't need perfection: the result is a decreasing of pressure during the launching phase and an acceleration in product development.
The identified trends underline the strategic importance of the Project Manager role for the success of the entire organization. Their ability to deal with and enact change will make of Project Management a unique and indispensable profession.
Project Managers will be required to develop strategic competencies and skills in business analysis, change management, organizational diplomacy, leadership and communication (both internal and external).
Getting organizations more and more involved with new technologies, Agile methodologies will continue to influence Project Management professionals requiring them to be more flexible and creative.
Interested in reading the complete report? Download it now!
QRP facilitates change for better results
QRP International helps organizations and professionals in developing their competences and in the implementation of Best Practices thanks to its tailor-made offer of Training, Certification, and Consultancy in Project Management.
Sources:
« The future of project and programme management », AXELOS
« Job Growth and Talent Gap 2017–2027  », PMI