Challenges and Opportunities in PMO: interview with Tom Van Medegael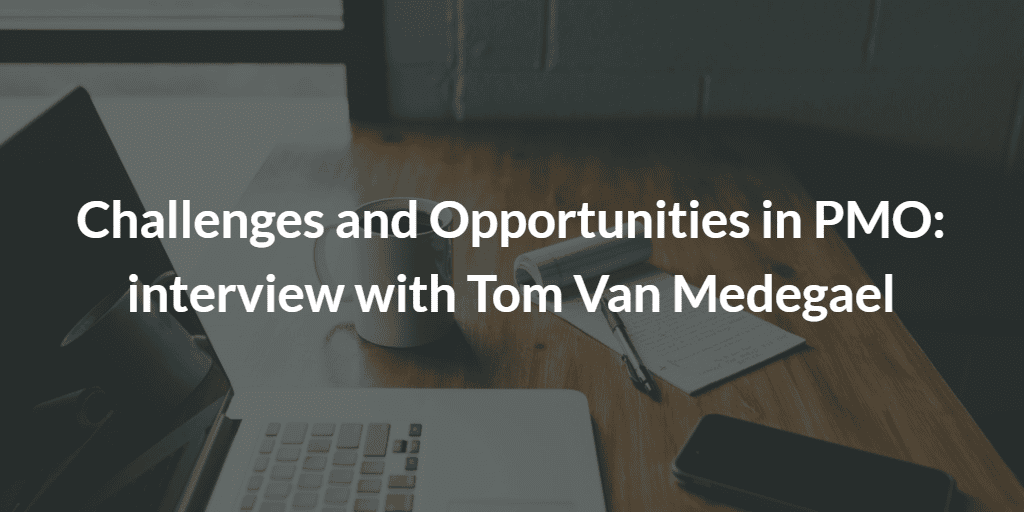 What's PMO? And what does a PMO actually do? In this long interview, Tom Van Medegael, programme/project specialist, answers to the most common question about Project Manager Officer.
1. What's your current job title?
My official job title is "Methodologist" but (what's in a name ?) that's a very vague job title that doesn't really describe my current PMO activities.
2. What does a PMO actually do?
The work of a Project Manager Officer, as in my case, includes a different kind of activities and tasks as:
– standards & methods: selecting/customizing/developing methods and leading continuous improvement initiatives in the P3/PPM domain
– people and skills: presentations and training in the P3/PPM domain (PRINCE2 for Smals ICT, business cases, and ROI, estimation techniques, MSP for Smals…)
– programme/project setup and closure: facilitating workshops for setup (business case development etc) and closure (benefit reviews, lessons learned, etc) activities
– quality assurance: quality controls of the P3/PPM management products (mainly PIDs and Project Briefs) for projects realized by Smals ICT.
– performance monitoring: KPI's and benchmarking (productivity, time-to-market, quality, reuse levels…)
3. How did you end up into a project management career?
To be honest, I learned most about project management in my current job (PMO lead/project specialist).
I didn't really have an idea during my university career what exactly project management was about (there were no PM courses at that time, we're talking about the eighties), I didn't have a predefined path in mind and just rolled into project management at some point by following a traditional career path: analyst, team manager and finally project manager.
I'm glad I did, it's a fascinating job in an ever faster changing world where most change is realized by projects.
4. What's the biggest issue/change you see in your community at the moment?
The biggest issue I see in my environment, the Smals ICT project management community,  at the moment is increasing complexity, due to interdependencies, accelerating change, quality expectations, cost reductions.
To clarify what I mean, I'll give you an example of increasing complexity in our business: until a couple of years ago, to realize a software development project, a project manager simply gathered requirements, then made an estimation (time/cost), asked approval and then put his development team to work. Nowadays, before asking approval, he has to consider GDPR impacts (EU regulation), solid IT security, usability and accessibility (EU regulation), reuse levels, interdependencies with other projects, make up a solid business case and so on. And all this has to be done without an extra budget and in much shorter delivery cycles. Without mentioning the increasing technological complexity in IT. I guess this reasoning applies to most of the project managers in IT and other industries too.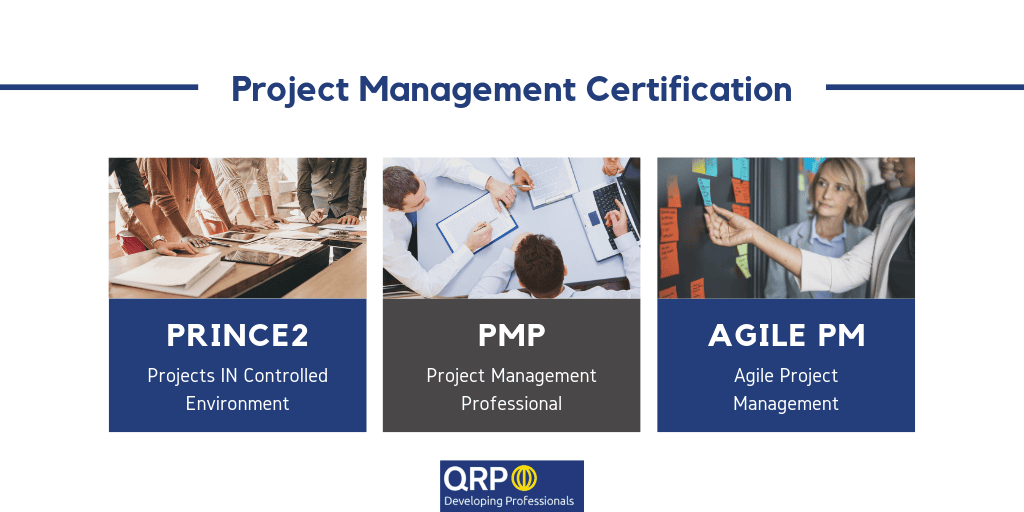 5. What are three things you've told yourself that you would like to learn in the next future to develop you as a professional?
Three of the competences I will further develop in the near future are Portfolio management, DevOps and Artificial intelligence.
Why I'm interested in DevOps and Artificial Intelligence? Well, DevOps is the next step at Smals ICT level moving from traditional (waterfall) to agile/lean approaches in realizing projects. Scrum has been used at Smals ICT for over ten years, DevOps is only at the starting point and as a PMO I feel the exigency to go in-depth with the method.
AI is the next big thing in IT (Smals ICT core business) which will affect also project management. Personally, I'm much interested to see how estimation techniques, for instance, will benefit from AI in the coming years.
Estimation support being one of my core activities within the PMO.
Tom Van Medegael
Tom works for Smals ICT for society as PMO. As programme/project specialist he has achieved several Project Management Certificaitons (PMP, PRINCE2, AgilePM, MSP…).