Neue ITIL® 4-Practice -Zertifizierungen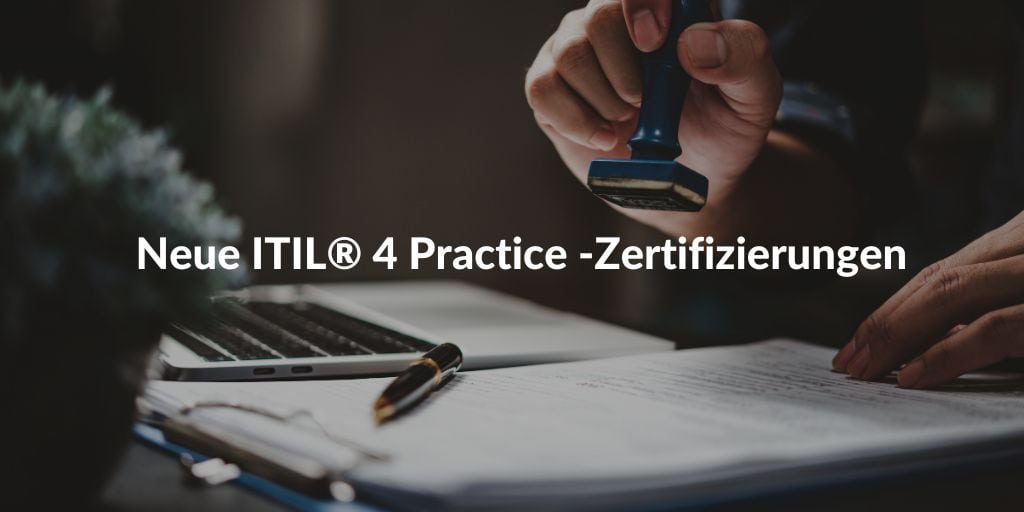 Im April 2023 führte Peoplecert die neuen Practice – orientiert ITIL 4-Module ein.
Die ITIL 4 Practice -Kurse richten sich an Fachleute, die ihre Fähigkeiten in bestimmten Praxisbereichen nachweisen und validieren oder eine gute praxisübergreifende Zusammenarbeit und effektive Service-Wertströme mit in die Kurse integrierten praktischen Aufgaben aufbauen wollen.
Die Module bieten eine kürzere und flexiblere Ausbildung mit der Möglichkeit, Module zu bündeln, zu kombinieren und anzupassen.
Die erste Gruppe von 5 einzelnen ITIL-Practice und Monitor, Support & Fulfil, der kombinierte Kurs, der alle 5 Praktiken abdeckt, besteht aus:
Servicedesk
Vorfall-Management
Problem Management
Management von Serviceanfragen
Überwachung und Ereignisverwaltung
ITIL-Practice: Schulung & Prüfungen
Jeder einzelne Practice besteht aus 1 Tag Training. Die Prüfung dauert 30 Minuten und enthält 20 Fragen.
Der kombinierte Praxiskurs ITIL Monitor, Support & Fulfil ist eine 3-tägige Schulung. Die Abschlussprüfung dauert 90 Minuten und besteht aus 40 Fragen.
Um den Titel Practice Manager zu erlangen, müssen Sie 5 einzelne Praktiken plus das Modul ITIL Specialist: Create, Deliver and Support absolviert haben, oder Sie müssen das 3-tägige gebündelte oder kombinierte Modul plus das Modul ITIL Specialist: Create, Deliver and Support abgeschlossen haben.
Interessieren Sie sich für die neuen ITIL-Practice-Kurse? Kontaktieren Sie uns für weitere Informationen!